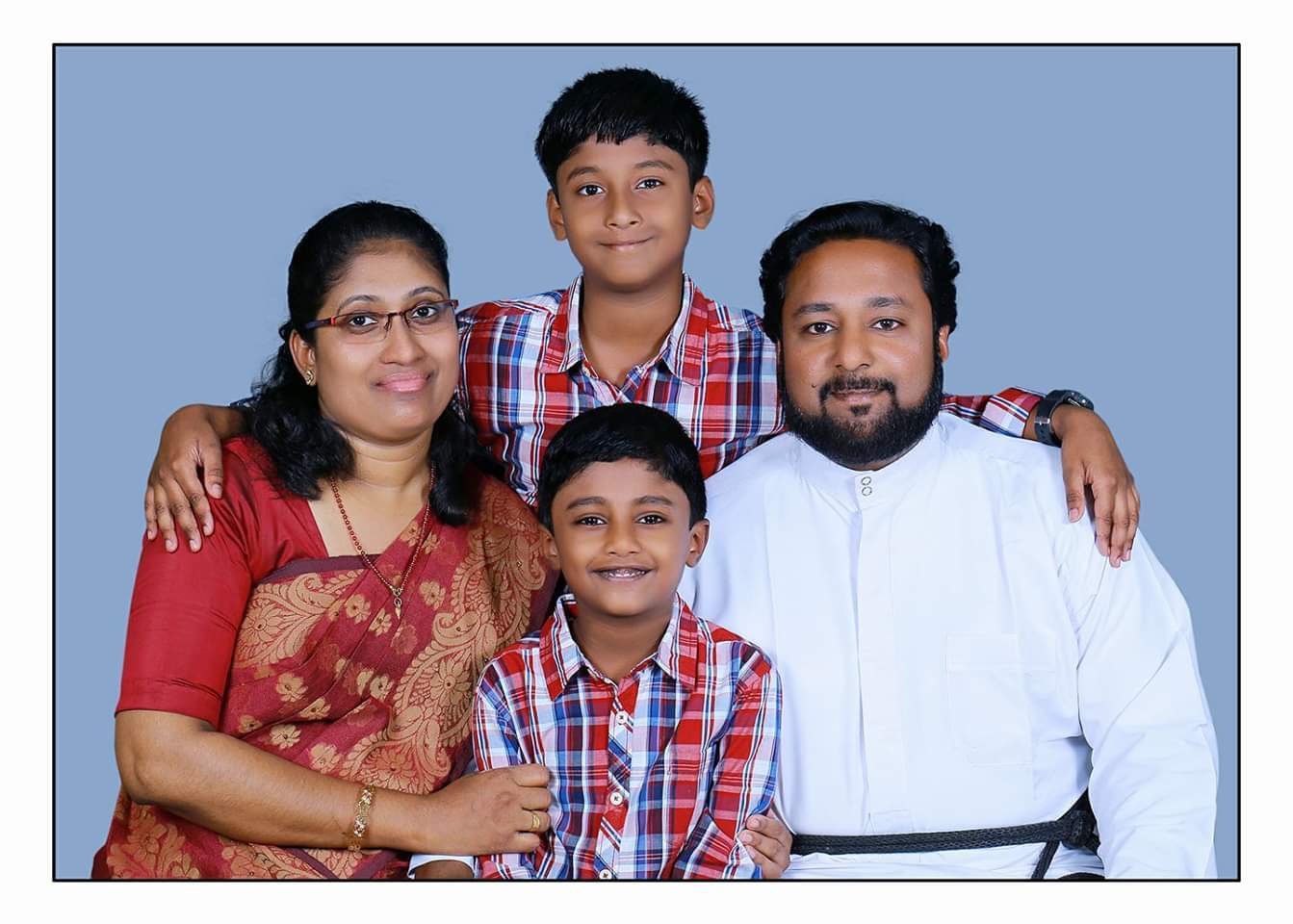 Our Vicar
Rev. Sam Thomas joined us as our Vicar in June 2018. He was ordained as a priest in the Mar Thoma Church in 2006. Achen hails from Punnackadu, Kozhenchery. His home parish is Punnackadu Immanuel Mar Thoma Church, Kozhenchery.
Achen started his Ministry in the Marthoma Sabha as a missionary and have served in Achankovil Mission, Ambasamudram Mission, Chenkottah Mission, Rosemala Mission and in Satyavadi Mission. He also served as the Vicar of the St. Andrew's Mar Thoma Church Thuvayur, Jerusalem Mar Thoma Church Nilackal, St. Peter's Mar Thoma Church Kalladikod and Thabor Mar Thoma Church Thachanpara.
Suji Kochamma hails from Kayamkulam, and her home parish is St. Thomas Mar Thoma Church, Pallickal, Kayamkulam. She is a well known professional vocalist and has sung in many Christian devotional albums. Achen and Kochamma are blessed with two sons, Swaroop and Sanand.